SWANKY AMP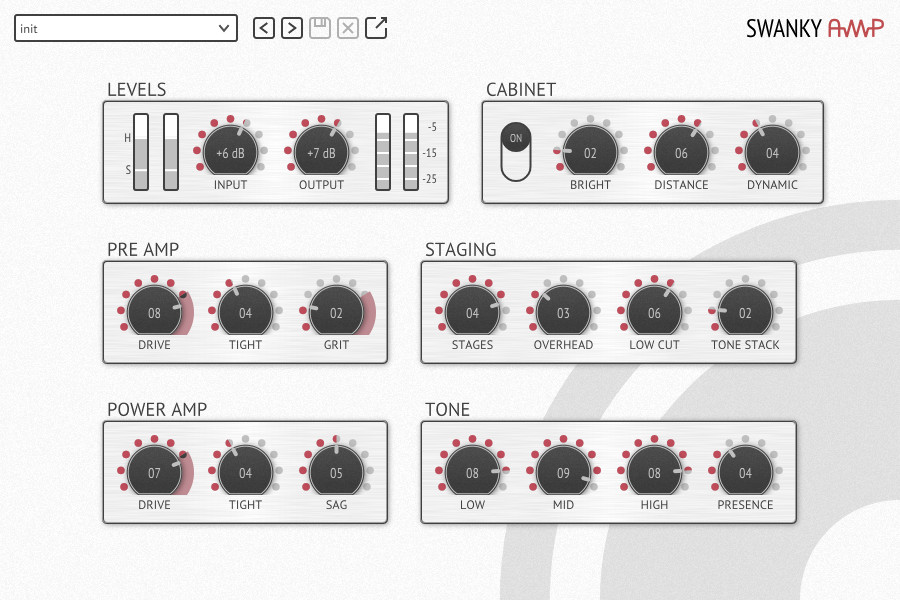 Swanky Amp is a tube amplifier based on detailed simulations of tube amplification.
Swanky AMP is powered by a state-of-the-art tube amplifier model. The model is based on detailed simulations of real tube amplifier circuits, and is built using a variety of modern digital signal processing techniques.
Measurements were taken of the response of the full amplifier circuitry. In this way, the subtle interplay of the various sections of an amplifier were captured.
Sag isn't just voltage starvation, it is the coordinated response of a variety of electrical components to this voltage drop. Note bloom isn't just the compression of notes near breakup, it is the balance of the onset of distortion with the release time of the distortion ceiling.
By capturing these nuances, and exposing them as intuitive controls, Swanky AMP offers endless sonic possibilities.
or