XPERIMENTS 1 begins our series of free Kontakt instruments with dreamy sci-fi soundscapes, gritty distorted drones and textures, strange leads, galactic analog pads, weird and wonderful effects, and more. It combines a small sample set of pristinely recorded analog oscillators with a powerful effects and modulation engine, producing deep, powerful, futuristic cinematic sound.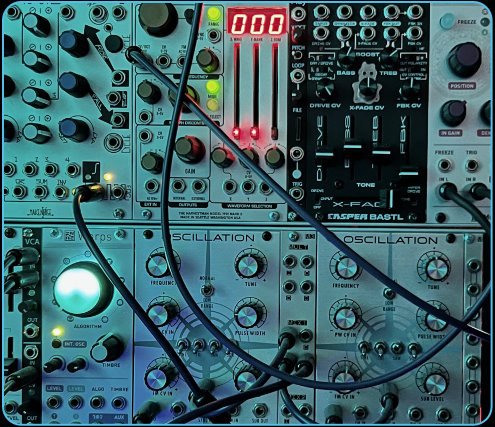 PURE ELECTRIC
Our Xperiments engine features cutting-edge systems that allow you to produce sounds with the liveliness, detail and feel of hardware synthesisers. Our hope is that it brings you the wide-open, sizzling life and pounding depth of analog sound, as well as providing you with a brand new sonic world for you to use in your music, trailers and cinematic productions.
POWERHOUSE
Even though Xperiments is a stripped down version of our flagship GEN6 engine, it still packs a colossal sonic punch; producing sci-fi, industrial, horror and dystopian sounds that can be warped, crushed, blown apart or tranquilly set adrift across a vast cosmos. You'll hardly believe the sound coming from this powerhouse of filters and effects!
SPECIFICATIONS
• REQUIRES THE FULL VERSION OF KONTAKT 6.7.1 (or above) • Single layer architecture (with extra noise and sub layers) • 9 core samples from modular, analog and wavetable synths • Voice spread and sample start • Dedicated Delay, Reverb, Drive and Width • Single control Multi-Fx • Macro controls • High cut, low cut filters • Envelope controls (with presets), tuning, fine tuning and panning • 3 Motion controls (fixed assignments) • Arpeggiator • 3 Dedicated LFOs (volume, tuning and panning) • 3 Modulation routing slots (1 fixed to modulation wheel, 2 assignable) • 29 Modulation routing destinations • Multi-mode resonant filter with key tracking, velocity mod, envelope, LFO and presets • Mono and polyphonic playing modes • Glide • Input quantise • Velocity sensitivity options • Pitch bend range +/-12 semitones • Master volume (with limiting) • Helpers for each of the library's windows.