Coda Labs releases free Szechuan Saturation effect plugin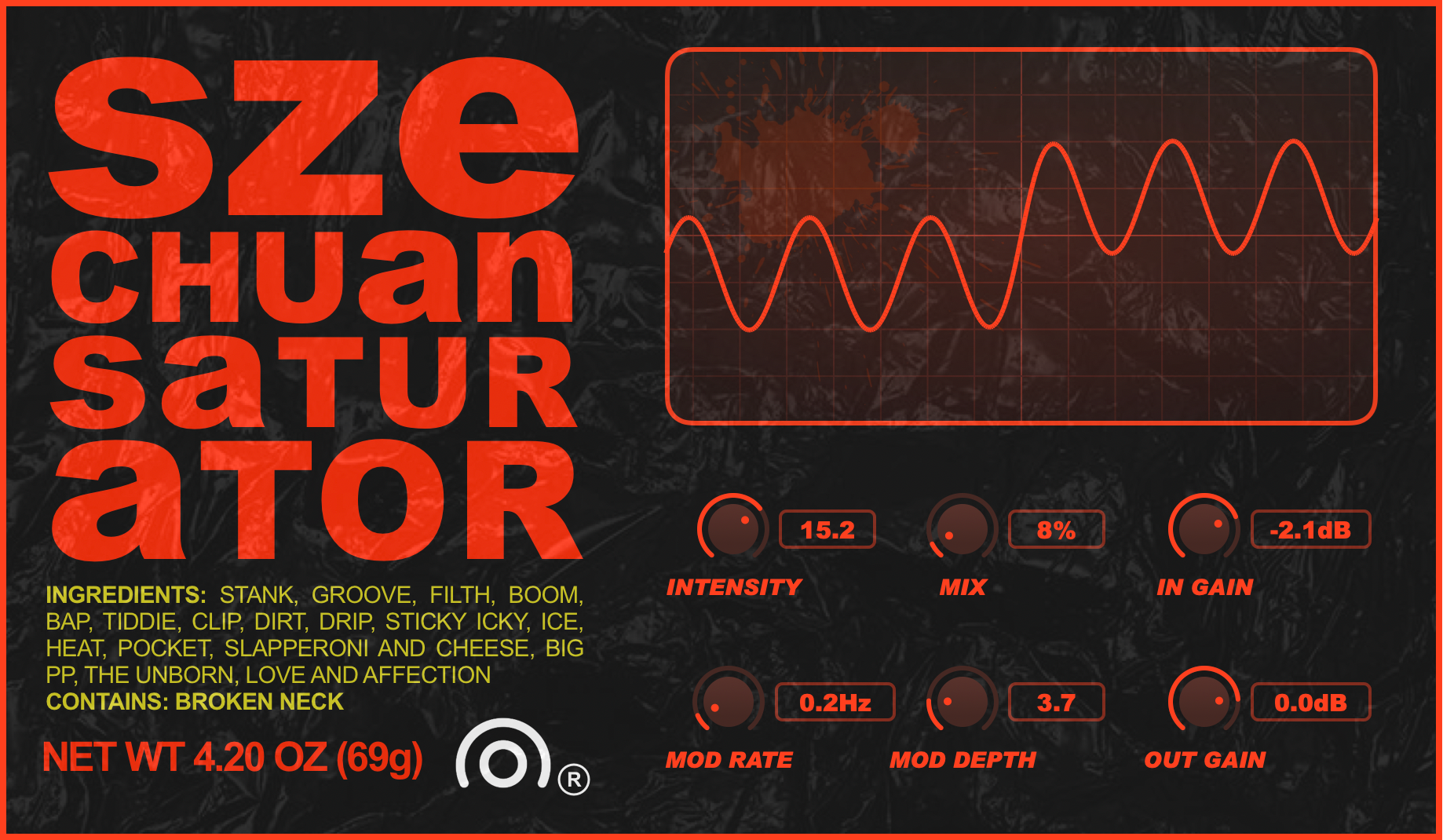 The easy to use plugin features controls for intensity, mix, and modulation rate and depth.
"Through a combination of dynamic saturation functions, modulation, and trademark infringement, this plugin is guaranteed to take your tracks from bleh to meh.
Szechuan Saturator is unique because it changes the saturation function continuously as the volume of the input signal changes (whatever that means).
The part that matters to you? This shit will make your music sound steamy and bootylicious."
Szechuan Saturator is currently available to download in VST3 and AU plugin formats for macOS. A Windows version is coming soon.